Russian Foundrymen Association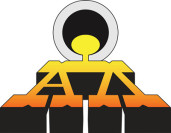 Address:

14, Presnenskiy Val ul., Moscow 123557, Russia

Phone:

+7 (499) 130-56-59, +7 (903) 673-35-85

Website :

Email:
Russian Foundrymen Association has 46 regional (regional, republican), 14 scientific committees for all types of foundry production.
Main activity:
- Consolidation of the scientific and technical potential of foundry workers for the technical re-equipment production;
- Carrying out social and technical events: congresses, conferences, exhibitions, seminars.
- Information and publishing activities, professional development.